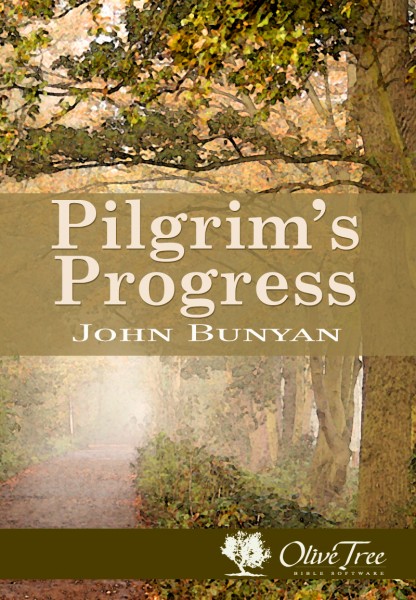 I struggled with it as a teenager, then as an adult, and listened to the audio book. It is not the allegories I have difficulty with but the actual language it is written in, very archaic and heavy going
Then a few years ago I came across this children's version in an Oxfam book shop.....
Geraldine Mccaughrean tackles John Bunyan's classic tale with a charm and poise that successfully breathe life into the ancient chronicle of a young man called Christian as he undertakes the journey of a lifetime to the City of Gold.
Partnered by Jason Cockcroft, whose startling contemporary illustrations contrast with the age-old fable and bring an added poignancy to the story of a youth with a mission in life. The drama of the story is neatly drawn out gradually allowing the reader to conclude that Christian is not so different from latter day heroes after all.
I found it much easier to understand and I loved it. And found it
a stunning and complex retelling of a classic story that is both comprehensive and remarkable as it brings a centuries-old yarn bang up to date for the thoroughly modern reader without losing any of the spirit of Bunyan's original work.
Then several months ago my daughter sent me this.......
Have just finished reading it for the second time and can highly recommend it.
This is a story of the journey of Pippa, a twenty first century pilgrim
Times have changed since John Bunyan wrote his classic Pilgrim's Progress, telling of Pilgrim's journey up Hill Difficult and through the Slough of Despond to the Celestial City. Yet people in their millions still seek meaning in their lives and speak of journeying towards a goal. Everyone on earth seeks a heaven.
Simon Parke's witty and insightful modern-day re-telling of Pilgrim's Progress follows the original's premise of a pilgrim's journey to heaven, but this time through the trials and temptations of our secularised, multi-cultural society.With plenty of advice and direction, not all of it helpful from the likes of Glossy Mags, Shaw Thynge and Dee Straction. Pippa's challenges along the way include the Rock of Subconscious, the Cliff of Hopelessness, the Fabulous Fame Game, the Sea of Identity and, of course the city of Socialmeja!!